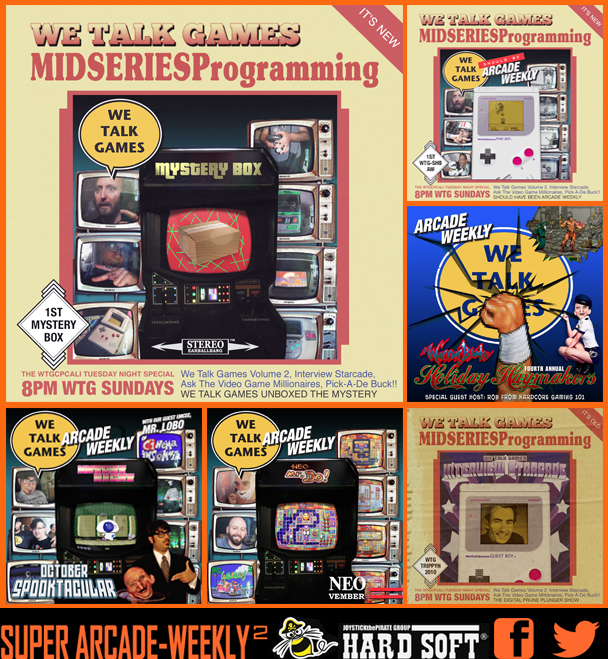 It's the We Talk Games - Video Power Magazine Audio Show!
The We Talk Games Podcast Arcade Weekly is a half hour, hard cut, stacked arcade game review show! Each week Kyle VonKubik, Wiggly of Trap Door, and John E Capcom will review one hot arcade game that you need to play, maybe!
You can also listen to our previous stacked "Break Out Bonus Levels" and Marathon 2+ hour long shows featuring the entire WTG Crew, Kyle, John E Capcom, Eric Alex, Twopiearr, Jasonia, Kirby, Jade, TT Schmootkins, Stinky Game Master, and Wiggly Talk Games.
Special guests include John Sellers, Ralph Baer, Nolan Busnell, Tommy Tallarico, Steve Ritchie, George Gomez, Walter Day, Billy Mitchell, Steve Wiebe, Tomm Hulett of Konami, Noah Falstein, Dave Grossman, Larry Ahern, Jon Gibson, Alex Neuse, Team Meat, Jason Rohrer, Trip Hawkins, and more.
Plus, the We Talk Games International Panel of Video Game Millionaires tackles the hard panel questions. Guaranteed Stacked!
Check out the current feed count and subscribe with multiple computery things at FEEDBURNER